All instructors and healthcare providers at Fitness Arts are licensed or certified practitioners with combined experience of over 100 years. Fitness Arts upholds the highest standards set forth by the health and fitness industry and is a holistic wellness center for anyone interested in embarking on a journey to get into the best shape of their lives.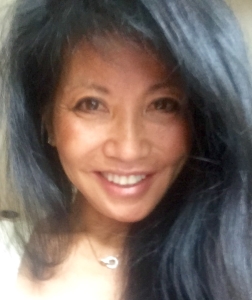 Mia Scheid Founder/Director
Mia Scheid has more than 25 years of experience in various disciplines of fitness and healthcare practices and holds certifications, including but not limited to, Clinical Exercise Specialist (ACE American Council on Exercise 1997), Master Pilates Teacher Trainer (Studied since 1995 from Romana k—-, Ron Fletcher, Juanita Lopez, Wendy Arbuckle, Michael Miller– Member PMA Pilates Method Alliance, 5th Degree Black Belt Instructor 1972-current, 3X TaeKwonDo National Champion, Body Rolling Instructor and former Teacher Trainer (Yamuna Body Rolling, New York, 1999), Body Logic Practitioner (Yamuna Body Logic, New York, 2001), Nutritionist (GCNM, Global College of Natural Medicine 2002), Orthopedic Acupuncture (International Academy of Medical Acupuncture 2004) , Posturolgist (Posturology, Dr. Bricot MD, New York 2008), MAT Specialist (Muscle Activation Technique, Colorado 2006), Tui Na Practitioner (PCOM, Pacific College of Oriental Medicine, 2004), Chi Ne Tsang Practitioner (Marie France Workshop, Chicago 2005), Vedic Master which includes certifications from Deepak Chopra for Meditation, Yoga, and Perfect Health (Chopra Center, San Diego, CA 2014). Scheid also completed a spiritual journey to India with Dr. David Frawley and Yogini Shambavi in 2015 and is pursuing a certification in Shakti Yoga Training Program with Yogini Shambavi and Ayurvedic Health Course with Dr. David Frawley.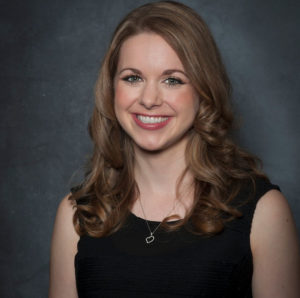 Karissa N. McCallum, L.Ac
Karissa N. McCallum has a bachelors degree from Northwestern University where she majored in Human Development and Psychological Services. Karissa is a NCCAOM board certified acupuncturist and herbologist, who graduated from Pacific College of Oriental Medicine- Chicago and has her masters in Traditional Oriental Medicine. She attended Pacific College of Oriental Medicine's Symposium in 2010 and 2011 and studied Chi Nei Tsang (internal massage of the organs), acupuncture for weight loss, food as therapy, immunology for children and more. She spent a year assisting Marie-France Collin, L.Ac, who is known for her use of accessory techniques (cupping, moxa and guasha) and channel pathway treatments. She also studied with Dr. Lixin Sha, L.Ac, who received her training in China. Dr. Sha offers years of experience in treating women's health, pain and much more. Prior to graduating, Karissa spent a month in China attending lectures on the treatment of sports injuries, eye disorders, nourishing life principles and herbal processing. Additionally, she observed inpatient rotations in the neurology, urology, gastroenterology, respiratory, rheumatology and obstetrics and gynecology departments. Karissa also completed an extensive, two year herbal seminar that focuses on herbology in the ancient texts: Shanghan Lun and Jingui Yaolue as well as a pediatric tui na class.
The birth of Karissa's daughter confirmed her special interests in working with families, including prenatal and postnatal care and pediatrics. She uses acupuncture, Chinese herbs, moxa, cupping, gua sha, therapeutic grade essential oils and more to help her patients heal. As a cheerleader for eight years of her life, Karissa feels passionate about encouraging her patients to achieve their goals and offers her support between treatments. She also feels strongly about education and likes to teach her patients how they can contribute to their treatments. Through experience, Karissa has become very skilled at treating anxiety, chronic neck and shoulder tension, often presenting with headaches/migraines and back pain. Outside of school she has over ten years of experience working with children and possesses a certification to teach yoga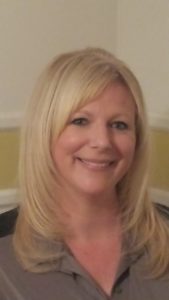 Cindy Kebby
Licensed Massage Therapist
Specializing in Therapeutic, Swedish & Geriatric Massage
Cindy has a passion for how the body works in function and dysfunction. This passion took her back to school in order to become a Licensed Massage Therapist. She holds additional certifications in Deep Tissue Massage and Geriatric Massage, and is always looking for ways to expand her repertoire of massage techniques.
Cindy has worked in the spa industry as well as alongside medical doctors, chiropractors and physical therapists. She is also CPR/AED certified and a professional member of the American Massage Therapy Association.
Cindy believes that massage therapy is no longer a luxury, but a necessary part of healing for the body and mind. As renowned author Dr. Maya Angelou once said, "I've learned that people will forget what you said, people will forget what you did, but people will not forget how you made them feel". Cindy continues to be amazed at the human body's ability to heal itself if given the proper circumstances and surroundings.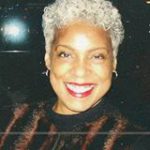 Stephanie Coleman
Foot Reflexology
NHP: Natural Health Professional
NC: Nutrition Consultant/Coach
QRA Practitioner
Woo Chun Paik, MD, PhD
Medical Director
Jamie Fissinger
Certified Laser Technician
Nizam Kaiser, ND
Energy Medicine
Karen Selleck
Certified Pilates Instructor
Bill Leatherman
Certified Pilates Instructor
Laura Manna
Office Manager