All instructors at Fitness Arts have successfully completed one or more certification programs in Pilates and Body Rolling. Fitness Arts upholds the highest standards set forth by the fitness industry and is a Teacher Training Center for Pilates and Body Rolling
---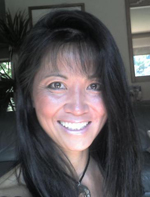 Mia Scheid – Founder/Director
Nutrition Consultant, Wellness and Health Practioner
Mia, Founder and Director of Fitness Arts, a wellness center in Palatine, IL. Mia Scheid is healthcare practioner certified in a number of nutritional, movement and wellness disciplines including muscle testing, Posturology (the study of the postural system), Body Logic and M.A.T. Senior Practioner, Master Pilates Instructor and is one of a small number of Yamuna Body Rolling Phase 2 Certification providers in the country. Fitness Arts is also a Member of the Pilates Method Alliance as a Certified Training Center. Mia has over 40 years of experience in Martial Arts and currently holds a 5th degree Black Belt. Mia was also a three time Taekwondo National Champion.
---
Woo Chun Paik, MD, PhD
Medical Director
---
Karen Selleck, Pilates Instructor
Nizam Kaiser, ND – Energy Medicine
Lee Kemp, Certified Nutritional Consultant
Stephanie Coleman, Reflexologist and Certified Nutritional Consultant

Elizabeth Miner- Office Assistant
Laura Manna, Office Assistant/Shipping/Inventory
Bill Leatherman – Pilates Instructor
---
For questions please contact us.