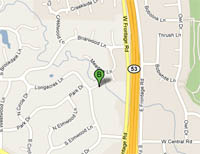 Phone: 847-397-2787
Email: info@fitnessarts.org
Address: 4001 Park Drive, Palatine, IL 60067
Map & Driving Directions
Office Hours:
Monday – Closed
Tuesday  - 9am-6pm
Wednesday  - 9am-6pm
Thursday  - 9am-6pm
Friday –  9am-6pm
Saturday  - 8am-5pm
Please feel free to provide us with your questions and comments regarding our website, products or services. We value your questions and comments and feedback is always welcome.
We also value your positive comments about our products and services and welcome any testimonials you want to give. We ask in advance for your permission to post your testimonial on our website.
---
This contact form was created by Freedback.