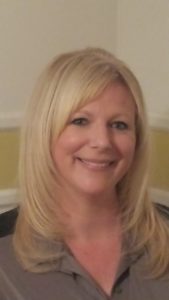 Cindy Kebby, LMT
Specializing in Therapeutic, Swedish & Geriatric Massage
Cindy has a passion for how the body works in function and dysfunction. This passion took her back to school in order to become a Licensed Massage Therapist. She holds additional certifications in Deep Tissue Massage and Geriatric Massage, and is always looking for ways to expand her repertoire of massage techniques.
Cindy has worked in the spa industry as well as alongside medical doctors, chiropractors and physical therapists. She is also CPR/AED certified and a professional member of the American Massage Therapy Association.
Cindy believes that massage therapy is no longer a luxury, but a necessary part of healing for the body and mind. As renowned author Dr. Maya Angelou once said, "I've learned that people will forget what you said, people will forget what you did, but people will not forget how you made them feel". Cindy continues to be amazed at the human body's ability to heal itself if given the proper circumstances and surroundings.
We are proud to provide Cindy's services effective January 3, 2017.
Please contact us to schedule an appointment with Cindy or if you have any questions.
For a Limited Time Only
30 Minute Fitness & Health Consult
1 Hour Private Pilates Class & 2 Group Classes
1 Hour Massage with Aromatherapy


Yours for Just $149 (a $280 Value)*
Call Us Now For More Info & to Book a Consultation
*New Clients Only. Tell a Friend!